Our history
The research center Elexial Research, is a non-profit institution, which is born as a need to generate knowledge in the area of male sexual health and new therapeutic developments for premature ejaculation, erectile dysfunction and other male sexual dysfunctions.
The first research studies began in 2015, since then we have been carrying out different experimental and observational studies in Colombia, Peru, Mexico and Spain. We are currently developing two clinical trials for the treatment of erectile dysfunction in Colombia and Mexico, and two clinical trials for the treatment of premature ejaculation in Colombia, Mexico and Spain.
The results of our clinical research have been presented to the scientific community, in different international and national congresses of sexual medicine, sexology and cardiology. Likewise, we publish the complete results in scientific journals, indexed, for consultation of the academic community, scientific and the general population.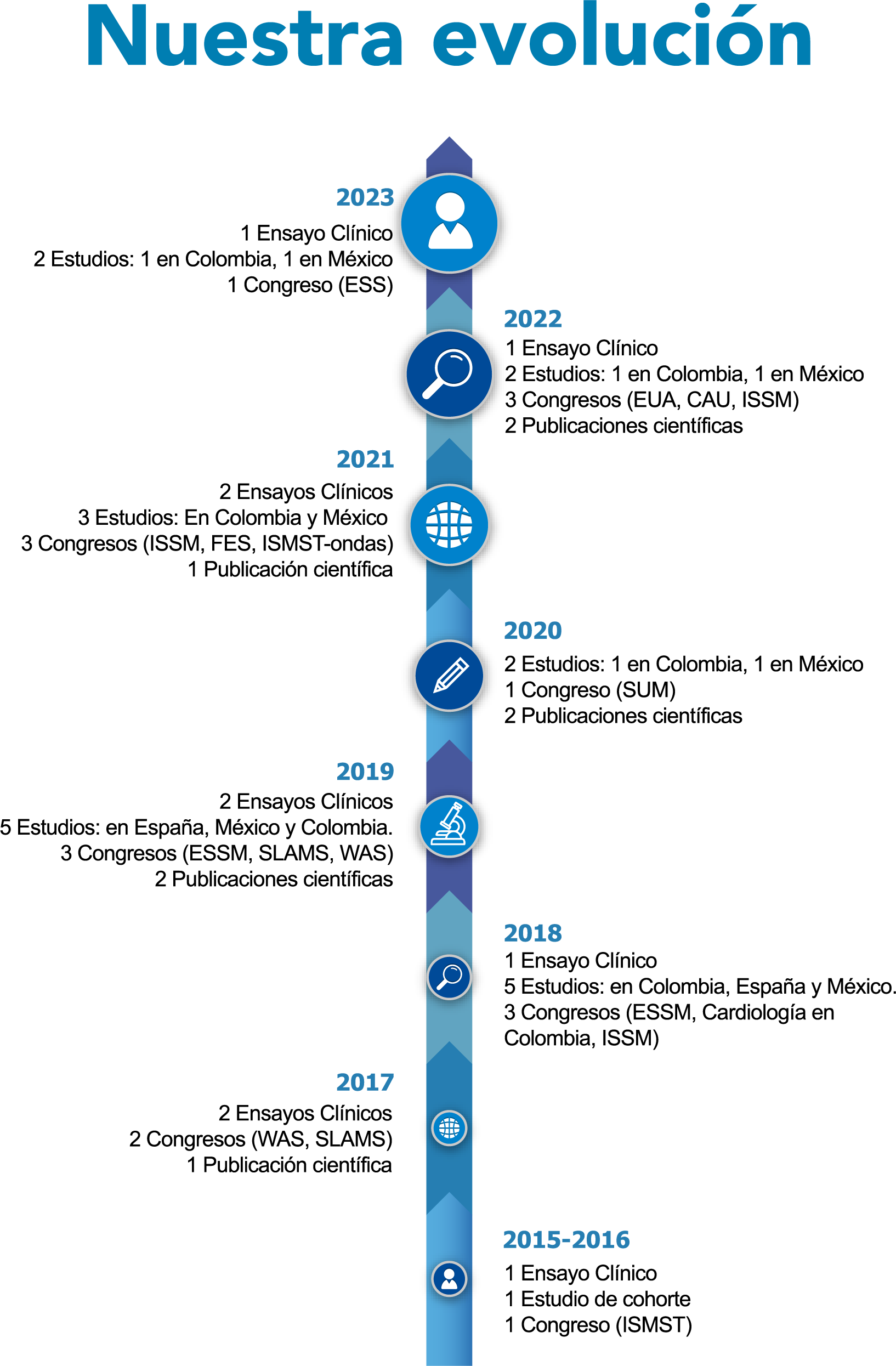 Improve the quality of men's sexual life, through the generation of scientific knowledge and development of new technologies that lead to the resolution of problems that affect their sexual health.
Consolidate ourselves as a reference group at national and international level in research and innovation in male sexual health.
- Carry out multidisciplinary research studies to solve male sexual health problems.
- Develop technologies for the care of different male sexual health diseases.
- Promote research in sexual health from different areas of knowledge: general and family medicine, psychology, psychiatry, urology, gynecology, sexology, internal medicine, cardiology, endocrinology, epidemiology.
- Work jointly with higher education institutions for sexual health training for doctors and professionals from different health areas.
Generate scientific knowledge that leads to the resolution of problems that affect the sexual health of men and their partners, therefore their mental health and quality of life.
Integrity, teamwork, honesty, respect, ethics, interdisciplinarity, transparency.